Oh how I love GroupMe…when I see I have a message from 2 months ago I never read. Sorry Swimmers.
He asked me to Q last month…so I took a rain-check for today! And I even set my alarm a few minutes earlier so I wouldn't be late to Q…which I almost did last time.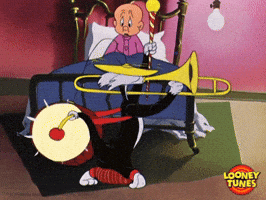 So here we go!
Warmup
Mosey from Brooklyn Pizza to beside Target
Que up my F3 playlist I made last night. Star Wars Opening Theme of course! 
50 Side Straddle Hops (25 or 30 is way too few)
15 Imperial Walkers 
20 Mountain Climbers
20 Merkins
And a good long stretch including the beloved calf stretches (well done FuseBox on channeling the spirit of Damascus) 
The Thang
Mosey to Pet Smart. Let the games begin! Lots of pain and fun while jamming to some amazing Grunge music. Made the playlist last night. 
Partner up. One partner runs up to the end of the parking lot, the other does the exercise till the count is met. We begin…
150 Bobby Hurleys (and everyone groans. Good. We're Asylum dang it!)
150 Carolina Dry Docks
150 Big Boy Situps
BREAK! Grab some wall, have a seat, 60 Air Presses.
And continue. 100 Donkey Kicks
100 Derkins
BREAK! Grab some wall, have a seat, 60 Air Jabs.
10 Donkey Kicks on your own.
One last partner lap. One runs, the other does hand release merkins until they return.
Jailbreak to Brooklyn Pizza.
TIME!
Moleskin
I always workout to music when I'm solo, and darn it I wanted music this time, so I brought it. Props to Radar for calling out "All right it's Chris!" when Soundgarden came up.
FuseBox has some smack for Alice in Chains. Boo. 
ShopDog called us out for slacking off toward the end, "Stop your whining!"
Props to EVERYONE who came back to join the 6th at the end, our FNG! Rock on!
And for our FNG, whose hospital name escapes me…..but I do remember he is from Ukraine and Nazareth, Israel, and has lived in the States since college. FuseBox came up with the name Chernobyl, which I approved. So everyone, welcome Chernobyl, which I consider a rather bada– name! Thanks Schnitzel for bringing him out! (using a Star Wars gif explosion for Chernobyl, because I can, plus Chernobyl busted his butt. Well done!)
Announcements
Blood Drive at 5 Stones on June 19th. Plenty of registrations available. Sign up!
Props to Flanders for taking the baton as Site Q for Asylum as Loafer (ah yeah!) has done a fantastic job. We are looking for a 2nd gent to partner with Flanders. Step up somebody! You'll never find a more impressive shovel flag. It's epic.
Respectfully submitted, Ackbar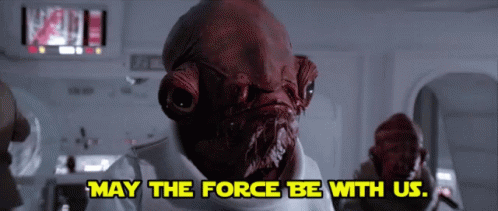 May the Force be with you