When I lead Q, I am a nervous wreck and sleep like crap, every time. Same when I preach on Sundays, I'm a nervous wreck and sleep like crap. And with nerves, I tend to dream about the Q I planned, or the sermon I'm going to preach.
This time my dream altered my plan, somewhat. So on a stupid hot morning, with 5 other gents, it was time to rock.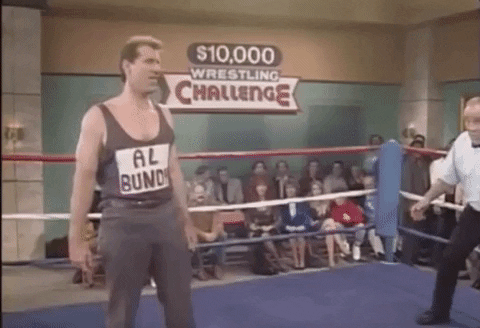 Warm Up
Mosey from Brooklyn Pizza. We took an extra lap around the roundabout beside Chickfila to celebrate the new roundabout in front of New Town Rd. Truly, it's a miracle (random aside, 1st time I saw it open, I went around it multiple times, just because I could!)
Moseyed on to Target.
30 SSH
15 Imperial Walkers
20 Merkins
20 Mt Climbers
Tater Pickers to Stretch (and Swimmers raised a complaint, where are Damascus's beloved calf stretches?! Patience!)
Calf Stretches.
The Thang
Ran to the neighborhood to the top of the hill on the right.
20 Big Boy Sit-ups at the top of the hill, 10 Shoulder Tap Merkins (was going to be 20, audible was called), 3 rounds for each. Everyone loves audibles.
And…every time we passed the entrance with the hill, 6 merkins every time. That was my dream, I had planned for only 3, but dreamed someone complaining that 3 was too few, so it was 6.
Returned to the hill entrance. Top of the hill, 20 Carolina Dry Docks, at the bottom of the hill, 20 Squats. 3 rounds each. More fun!
Bluescreen bragged, "I could do a hundred of these things!" So as we returned to the top of the hill, 50 more Carolina Dry Docks in honor of Bluescreen's suggestion.
Moseyed to Pet Smart parking lot. Time for a (Death) Star Fish! 3 Burpees in the center, the 4 corners consisted of 20 Merkins, 20 Dips, 20 Heels to Heaven, and 20 Freddie Mercuries.
Almost time, so we took a leisurely jog to the start…- JAILBREAK to the start. And time!
Moleskin
Everyone worked their tails off, some wore headlamps, and were "mostly" quiet in the neighborhood. 
Announcements
FuseBox led Q Source, is F3 truly welcoming, and why or why not (sorry I couldn't stay, 1st day of school)
Many prayer requests were lifted. Prayers for Loafer's son with an ear injury. Also Covid is effecting a lot of our F3 brothers and their families. . Stay safe, keep each other safe, and if you can, lend a helping hand to those who are ill. Speaking from my own experience being sick with Covid last December, it was pure hell (and yes, I felt like Han, seen here: , and the well wishes, prayers, groceries and meals from my F3 brothers made a real difference. Be the difference, let's show how awesome our F3 Brotherhood can be!
May the Force be with you!