15 (you know who you are) escaped the comfort of their cool and crisp homes for the warm, moist blanket known as Hawksnest. It was a special morning.
Disclaimed to the best of my abilities.
Jogged down to the track for a quick warm up on IW's, LSQ's and MC's.
The Thing
Parter up starting on the track on about the 50 yard line. Partner 1 runs one way around track and up the path to the field house. Partner 2 the opposite. Combined 50 merkins at the top. Meet back at bottom for combined 50 dips. 3 sets of this.
Mosey to soccer fields for 4 corners of stomache' work x 2. 'We' did flutters, dolly, rosalitas, backscratchers and H2H. If you did them right you did 90 of each except for H2H where you did 120 reps.
Mosey down hill towards parking lot stopping short for 7's. Merkins and Jump Squats
Finished with a couple extra credit Mary reps while we didn't wait on FT guys.
Close to 3 miles by my watch.
Moleskine
What a beautiful morning. 76 degrees. High humidity. Glorious. Expected a cast of characters and they didn't disappoint. What started out very cordial pretty much stayed that way throughout minus a few outbursts. Gloss began with apologizing for coming in hot as he wasn't satisfied with his poop this morning. Too much cheese yesterday. Chelms graced us with his presence so obviously I had to ask him his thoughts on Epstein. Before he could say a word, Gloss makes the outstanding observation that if there is one thing that Republicans and Democrats can finally agree on it's that Epstein didn't commit suicide and that the FBI will not get to the bottom of it, ever.
Enough of the politikin.
#SpackledPuddinGloss was in full effect today with one of the triplets at the helm. None of the 3 disappointed with their lackluster performance. What wasn't lackluster was Beto's (aka Deep Dish's), adherence to commands. He lives by the saying, "if ya ain't trying yer cheating" which goes against everything in the Trifusenik Guide to Life Success – pg 2 halfway down.
Good to see Motorboat continue to fall for Gloss's tricks as he carpooled yet again to HN. You should have seen those sweaty messes squeeze into Gloss tiny Acura after the workout. Can only imagine the fromunda that radiates from the interior. And if Motorboat doesn't start shaking his head and making the motorboat noise soon during name-o-rama I'm calling for a name change.
Jet Fuel is back from the Japanese Youth World Cup of Baseball held in Houma, Louisiana of all places. His son and their team, The South Park Indians, won the whole damn thing. JF's son was named MVP.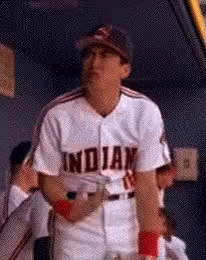 Pop Tart shared his disappointment that today wasn't easy. No, no it wasn't. But you could have made it so. The group isn't closed – #SpackledPuddinGlossPopTart.
Whoever the hero from FT was that bum rushed the circle during announcements. Kudos to you kid. Way to finish strong.
Announcements
Check Slack or the The Twitter for Labor Day convergence stuff. I just heard it was in Egypt and toned it out.
Sat 8am – Chelms and Barracuda will be on WFNZ radio talking about how to "Put Tools in Schools". Or something to that matter.
Aug 30th – Sandbox – Concord Prom event – need volunteers to push kids in wheelchairs down the red carpet. Check Slack