20+ Pax made it out for a 2nd F Opportunity and the presentation of the First Annual 3FF33 Awards at Dreamchaser's Brewery.  Here is a recap from the night including the award presentations:
The 3FF33's included 16 categories on the big board as seen below:
After a little fraternizing we kicked off our awards  with the first 3FF33 for The Ultimate EH'er
The Ultimate EH'er – Frack
The mission of F3 is to plant, grow, and serve small workout groups for the invigoration of male community leadership.  Furthermore EH is a term in the lexicon used to describe the method by which most FNG's are recruited into F3. We have clearly seen the growth within our own small niche here as we have multiple sites that are now averaging 20+ in attendance.  This is due to the great EH effort of each who have spread the word and brought out other men in the gloom to work out with us.   This reward is to honor someone who has clearly defied the odds and has gone against the grain and in the 2+ years of being part of the PAX has done none of that.  He has accumulated a total of 0 FNGs.  So without further ado, we present this award to  – Frack
Soon after our first award was presented Deflated was determined to get the 3FF33's onto the main stage along side of David Crosby.  But first he took up a collection of from the PAX – to either pay the band or to lay a bet with Great Pumpkin for the remaining awards to be presented.  Word was that the early line was at 12.5 on participation.  So for our next award Deflated took to the stage and did his best Peanut's teach impersonation….Wah…Wah…Wah. as the remaining PAX looked on. Not to be out done later in night by YHC took his shot at the Mic and had same level of success.  So with the mainstage no longer a viable solution we pivoted to shouting over the band to present the remaining awards.
The next 3FF33 was
Frequent Flyer Award – Dirtybird
This award is presented to someone that 3 of the 4 days a week travels 28.3 miles to workout  with us sad clowns. He usually arrives with about 2:12 seconds left before the start of the workout.  For the ¾ of the football season he is willing to dish out some sharp words about the past weekend games (ie See Moneyball's Vols).  In the final ¼ of the football season he endures the jabs for 28.3 minutes of the workout from the likes of BC or other that jump on Pats bandwagon (cough) (cough) Damascus.  Either way it is great to have him join us and we appreciate the effort he makes each morning to be with us.  So for the Frequent Flyer Award presented to the a person that can claim – I don't live in Lawson and still make it more then Yeast.  Congrats Dirty Bird.  Now we only have another 17:12 seconds until we finish this so please don't choke…err get all choked up.
GroupMe Marketplace Vendors of the Year – Yeast, Ole McDonald (on behalf of Landshark/Flipper)
GroupMe has become a place for sharing GIFS, memes, and Serious Post (only when properly prefixed) but there are a few who have found a different way to utilize GroupMe.  Without these individuals we would never have been privy to Prime Day specials of Centrifugal Masticating Juice Extractors or farm fresh, organic, non-gmo, hormone free, cageless eggs. Unlike the others who sold kids power wheels cars that require dental insurance, these individuals sold grade A quality goods.  T-Claps for these  individuals for discovering a new e-commerce community and for using their entrepreneurial spirit to profit off the Pax.  Without further ado we present the GroupMe Marketplace Co-Vendor of the Year award to – Yeast & Ole McDonald (on behalf of Landshark/Flipper)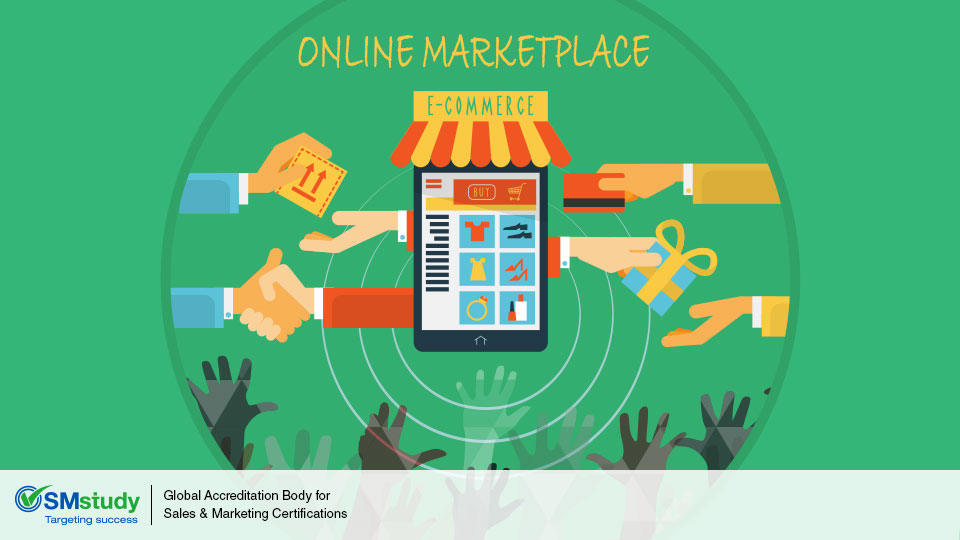 Best Form -Xerox
This was a close one with as all three finalists being invited to the ceremony to battle out for the title.  But in a shocking turn of events – Xerox pulled off the upset and took home the 3FF33 for his rendition of did the cat pee on the carpet form?
Frack

– Boasts the "largest chest" of the Group and currently the largest stomach.  He has been rumored to bench press a volkswagen bus, and the entire left side of the menu at McDonalds.  In his private 5,000 sq ft gym, Frack has mastered the 2 inch Merkin with specific and targeted pectoral conditioning.

Goodfella –

unlike Frack, Goodfella relies on his natural, God-given, vertically challenged physique to master the 2 inch Merkin extension.  Goodfella hones his "crocodile" like Merkin style while reading "Unoffendable" in the plank position to his youth football team.   The fear here is that he is grooming an entire younger generation to carry on his legacy of the 2 inch Merkin.  

Doc

– After graduating from UCS – University of Chile at Santiago with a degree in Animal Sciences Doc was provided a grant for experimental purposes.  The grant was intended to solve the 1,000 year old mystery of the Basiliscus   "Jesus Lizard"  – how does this lizard run on water?  After many years of researching Doc gave up.  He then headed to the US and joined F3. Because of his medical training Doc is considered an expert on form.
Outdoorsmen of the Year – Moneyball
As part of F3 one of the core principles is that rain or shine the workout is outdoors.  Often times the group is led by a Q that decides to venture off the paved road and onto some rocky terrain or workout in less than pristine conditions.  Unfortunately that is not this person.  Should there even be a morning dew on the grass, he will be sure to avoid it as if it were the plague. Anytime that he has had to move on non-concrete ground he has scream/cried about his ankles being less stable than Gary Busey.  He has been known to soil himself and  hightail out of a workout at the sight of lightning. So here is to you Moneyball
AMRAP Champ – Goodfella
Wake, wake up it's the last Friday of the month. To get up, get up so you can complete the Impromptu AMRAP course.  This year Impromptu brought us a new AMRAP challenge once a month that allowed all PAX to measure themselves vs. their previous records on this course.  This person however ruled supreme on the initial course and outperformed all other PAX by being able to completing  over 5 laps in 4 of the 5 attempts and posting a record 5.4 laps – Goodfella.  
Frigophobia Award – Deflated
Seasons come and seasons go. Winter gives way to spring. Spring yields to the oppressive heat of our North Carolina summers. Fall gets but a fleeting moment of our time before winter is upon us again. Most of the PAX take the seasonality in stride. However, a select few individuals suffer from a rare disorder called Frigophobia, the fear of becoming too cold. No where on earth do such violent late fall and early winter seasons than between the ears of this individual. Most believe he suffers from Frigophobia, the irrational fear of being too cold.  It is safe to say that in all of F3'dom, no single individual generates more out of season laundry than this one man. Come rain or shine, hot or cold, you can count on him to be so ridiculously overdressed you get hot just looking at him. Make no mistake, this phobia lends itself to classic references, such as Randy from The Christmas Story (I can't put my arms down), or George Costanza's puffy coat on Seinfeld to name but a few. But the one we all believe makes the most sense is the striking resemblance to Kenny from South Park.  To the man who hides his face like a Taliban bride, we salute you. The award for Frigophobia goes to Deflated.
F3 Telenovela Star of the Year – Doc "El Capitan De Forma Policia" McStuffins in his leading role "The Search for El Manual"
In 2017 F3's Telenovela hit show staring El Capitan De Forma Polica we had many plot twists.  Initially El Capitan found himself to be a regular in Union County but at the end of the series El Capitan had be excommunicated to the land of Mecklenburg County. Throughout the course of the series we witnessed the normal highs/lows within the relationship with El Capitan and Frack.  We saw his character grow and shrink during the weight loss competition.  We even bore witness to the el gato that grew upon his face for a while.  The apex of the season was when the El Capitan found the holy grail – El Manual.  With the uncovering of El Manual, when any member stepped out of line El Capitan was sure to recite the appropriate rule violation from Manual.  We look forward to next season's premiere and the new adventures that will be had by our beloved El Capitan De Forma Policia – Doc McStuffins
Now with the awards heating up and suspense growing on GroupMe we begun to have additional members coming out to join the awards.  Either that or they were coming to see El Capitan De Forma Policia for an autograph.
Unsung Hero Award – Fuse Box's Towel
This award is given to the one that has been on the losing end more times then not, but continues to come back each and everyday. For him every day is man touch monday that he posts at an F3 workout.  He is constantly tossed around throughout the workout, and inevitably is covered in perspiration and even tears on some days when Frack attacks on GroupMe. He is always stuck with same partner and would never be chosen by any others in the group to work  with.  For this we present the unsung hero award to Fuse Box's towel.   
GroupMe Lurker of the Year Award – Jingles (Note: Believed to have been a Jingles spotting in back of the room, but not confirmed.  But with perfect timing he gracioulsy accepted his award via GroupMe and returned to the forest)
Let me commence by saying that the dictionary defines a "lurker" as person who lurks, in particular a user of an Internet message board or chat room who does not participate.  We have many that would qualify for this award as they browse the jokes, GIFS, and other tomfoolery that occurs within the group.  Often times we will hear from these lurkers  the following morning as to how funny a GIF or meme was.  Or we will get, the I need to not check GroupMe during work meetings or do you guys ever work?  It is often the goal of the few participants of the group to lure a lurker out of the darkness and bait them into participating on a particular subject.  This year lurker of the year award goes to someone who has the uncanny ability to reply in real time when directly called out by the regular posters, but otherwise sits in the woods peering through binoculars monitoring the group  like Hooch at a FIA workout.  Here is to you – Jingles for Lurker of the year and may you commence with a quick acceptance speech and quickly return to your post of lurking.
F3 Fake ID award – Recalculating
This award was a tossup, but now that we checked and confirmed that StubHub is actually 21 the next nominee is Recalculating.  Sir, remember always respect your elders. Respect in F3 is bestowed onto those who have crossed the line and are now 50.  Most that receive this honor accept it and wear it as a badge of honor.  But you are one of the few that has completely ran from the designation.  The blatant lies in COT when he says 49 are reminiscent of when Half Back or StubHub were trying to buy beer last year with a fake id.  You want us to believe that you are the mythical Benjamin Button and only getting younger each year, but as we see the increase in grey and inevitable eye squinting we all are not fooled.  So the next time, please do yourself and all of us a favor and embrace the respect.  So here is to Keith Balaniz, 50, Recalculating…….Respect
Community/Humanitarian of the Year – Transporter
This individual was the one that spearheaded the most challenging/rewarding service project that our group has ever seen.  He had a calling on his heart to help a family that needed some house repairs and spearheaded bringing the Debbie Project to the group. As the project grew to include a total house renovation he was there every step of the way and go beyond the call.  He continues to be high impact man in the family's life in many ways.
In follow up to Debbie's house project this member sought to find another family in the local community that was in need.  His plan was to blaze a new trail and provide charity to a class of people that have been underserved for years.  We all know there are soup kitchens for the poor, clothing drives for homeless, even shelters for dogs/cats.  But when was the last time you found a charity or group that provides free moving services to not just the rich, but the truly wealthy.  He found a need and took the challenge to lead and serve.  Without his leadership wine cellars, personal gyms, and the 8+ bedrooms would have to be moved by hired help.  This is not right, so with a help of a few Pax he arranged to surprise a family and provide free moving services as they downsize from a 8,000+ sq ft home. For this we honor you as the Good Samaritan of the Year – Transporter  
F3 Exercise Name Change of Year  – BottleCap on behalf of Amy Grant
2017 was the year of change with many exercises receiving new or modified names.  Doc – We know this is violation of code #641 article 4 section 2 of EL Manual but at this point  embrace it.  We all know it would be much easier saying pushups instead of merkins, but we don't its just part of being F3.  This year alone we have introduced the potato picker/cherry picker/touch hand 3 times on ground 3x in place of the cotton picker. We have introduced the American Hammer instead of Russian twist, but this award is to honor the greatest name change of all.  The famed Amy Grant.  The torch in Union County has been officially passed from J Lo to Amy Grant, and we could not think of any better person then Bottle Cap to receive the award on behalf of the Amy Grant.  Thank you BC.
Q of the Year – Popeye
The Q of the year belongs to Popeye for his Memorial Day beatdown.  This Q was planned with precision and provided each of us insight into great American heroes who lost their lives in battle.  With each stop along the path, Popeye provided a short synopsis of a hero who had lost their life in battle and all of the courageous acts they performed to help save countless others.  Then Popeye proceeded to have the workout themed to give us a taste of how  physically demanding it was that each war hero faced at that time.  
F3 Hype Man of the Year – Posse
This award is presented to the person that can easily be described as F3's version of the Mouth of the South for his continuous hype and ability to promote others to either join F3 or take the next step and Q a workout.  He almost single handedly resurrected Watchtower from a dying AO to a now 10+ average AO.  Through his efforts Watchtower has easily become the most popular site for so many VQ's.  We still are not sure if it is aromatic perfume often referred to as Aqua velva Posse or his ability to strike up conversation with recent FNG's during a mosey when most are oxygen deprived and ask – So do you want to Q watchtower next week?  Either way, he has an uncanny ability to promote all around him or at least make them uncomfortable enough that they agree to take the next step and show up for a workout or lead a workout.  So without further ado, we present this award to Posse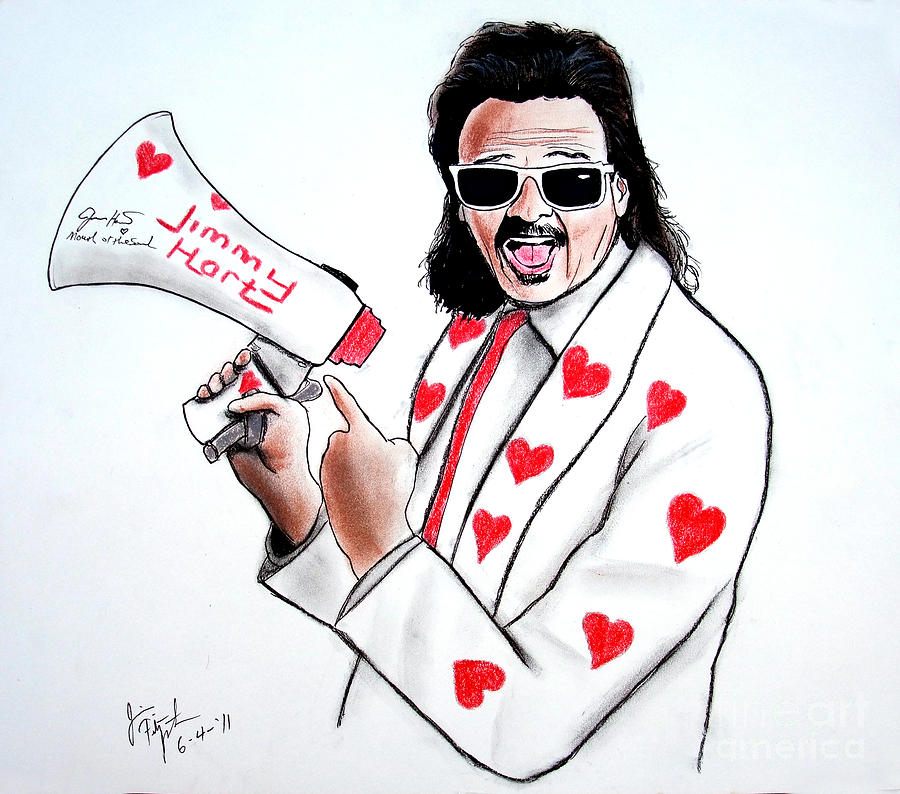 F3 Posthumous Workout Award or also known as "The Orville" – Turtle
The day was May 6th, 2017, the AO was Commitment and Transporter was on Q.  The PAX consisted of 18 including 1 FNG brought out by Doc.  The intensity was high as there were many coupons to choose from including – sleds, sandbags, kettlebells, etc.  But this also marks the day that we saw the first and last of our FNG – Orville.  He was laid to rest on the mats along the football field.  We dedicate this award to  you Orville and have now clearly labeled any who follow in your footsteps as only completing a single workout to have completed an Orville.  May you forever rest on the gym mats and paint some happy trees as the instructor in your next art class.   For 2017 we present this award to Turtle
It was a great night to enjoy some fellowship and have a few laughs and further the bond among the pax.  For those that could not attend we missed you, and hope to see everyone at the upcoming Christmas Party Dec 16th.  It is always a lot of fun and great opportunity to meet up with everyone outside of the workouts in the morning.  I believe Moneyball said it best with the below post:
Tonight was a blast and you guys are awesome. The #BallPit owes everything to guys like Transporter, Doc, and Dasher. They planted the seeds. They bled, sweat, and cried (Doc did most of the crying) over launching F3 in our backyard. We (the group of clowns who made tonight happen) are just the idiot farmers who have faithfully watered this soil and let Almighty God bless us with this tremendous harvest of new leaders of men. We have such a great group. So cool to see what we've become and where we are going.